On the Ground Reporter® is een complete en innovatieve methode burgerschap voor het mbo, bestaande uit vier educatieve games en een aanvullend lespakket. In de games gaat de leerling als journalist op pad en zoekt hij allerlei relevante maatschappelijke problemen tot de bodem uit.
On the Ground Reporter® Indonesië
On the Ground Reporter® Indonesië is het laatste deel van de OTGR-serie. In deze game volgt de leerling een jonge vrouw die op zoek gaat naar haar Indische roots. Speel hier gratis de Indonesië-game.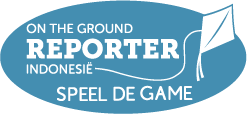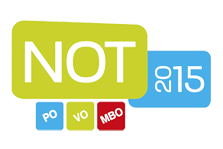 Winnaar
NOT Innovatie Award 2015
On the Ground Reporter® heeft tijdens de Nationale Onderwijstentoonstelling (NOT) 2015 de NOT Innovatie Award gewonnen. De methode werd door een onafhankelijke vakjury verkozen tot het meest vernieuwende product in de categorie mbo.